Alot of you have asked over facebook, emails, and in person when am I going to launch the first JSP workshop?! Well, while I cannot reveal that yet (I hope to announce that once we have finalized writing the syllabus which is in progress now), what I can share are certain events that I will be part of teaching, speaking and the like.

Earlier this year, I was at Chargeup giving two talks, and coming up next I will be at Redninja's workshop!
What is Redninja I hear you ask? It is an organization made up of 5 like-minded individuals (Grace Tan and Alex Lam of Stories, Jon Low of Jon Low Studios, Mark Leo, and myself!! )who are dedicated to bringing and organizing GOOD QUALITY teaching resources to the Asia region for photographers. We all realized that while there are excellent sources of teaching around the world, especially in the USA, UK, and Australia, it was difficult and often too expensive (due to travel costs amidst other things) for Asian photographers to fly out and obtain high quality teaching to get better at their skill, art, and business. So, Redninja is a direct birth of this need, to bring the talent from around the region and the rest of the world to Asia. So that YOU, who are photographers in this region can learn from the best possible, right at your fingertips :)
Our first workshop will be a 2-day workshop held on the 24th and 25th April, 2010. The main anchor speaker is Wiki Lee, who is an INSANELY talented photographer (who also does fusion and video work!!) from Australia, and will be speaking about finding YOUR own style. In an overly saturated market and industry where it is hard to stand out and be noticed, Wiki will be teaching you over several theory and practical sessions about how to find your own unique style of shooting, and marketing. Which, I personally think is fantastic - so many workshops focus on just honing in your shooting skills, but so few actually teach you skills to actually market yourself and book jobs! This 2 day workshop will cover aspects of both!
Here are some photos, that Wiki has taken! Go to his website to see more!!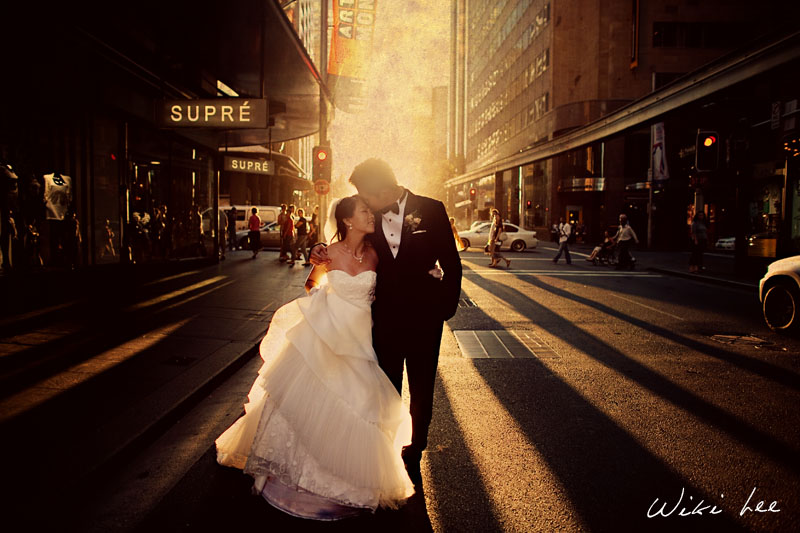 The best thing is, along with Wiki's MAD skills, you will also be able to learn and have access to 5 other photographers (myself, Jon Low, Grace Tan, Alex Lam, and Mark Leo) who will be mentoring (yes! It means you can ask us questions ALL day for 2 days!! We will guide you through the exercises and chat with you about anything you need to know so you can walk away feeling sound in what you have learnt over the weekend!) and speaking as well. That is 6 photographers all at your fingers tips over 1 weekend!!
If you are wondering what I will be speaking about, I'm going to be teaching and speaking about how to find/book clients you LOVE 100%. Are you not getting the kind of clients you want to work with? Turning up to jobs and feeling frustrated with the kind of weddings/jobs you are shooting? Then this will be perfect for you as my talk will draw on my experiences and share with you my insight into finding and booking clients you LOVE 100%.
Registrations close soon , spaces are going fast, and places are LIMITED so I hope to see you there! To find out details about the event, click on the picture below to take you to the Redninja website!!